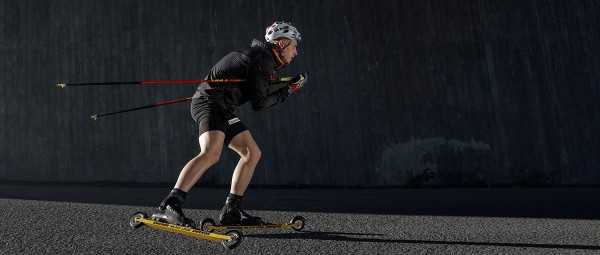 Roller skis with bearings from Schaeffler – important products in important equipment for ski enthusiasts
Schaeffler might be mostly known for its bearings, components and systems fitted in different machines or in automotive products. But Schaeffler bearings are also available in various sports equipment. One example is roller skis.
Roller skis are often used as a great alternative for practicing skiing throughout the year. For enthusiasts it is of utmost importance to be able to practice hard during the entire year. To make the training as efficient as possible, also during summertime, the use of high-performance roller skis is a must for ski enthusiasts. There are several benefits; you can do it almost everywhere, you strengthen the specific muscles you also use in cross country skiing and it is also healthy to be outdoors in fresh air.
The bearings from Schaeffler fitted in roller skis has extreme smooth running with highest speed performance through minimum weight. They also and includes innovative technology with efficient materials and optimized construction which provides also high lifetime and are practically maintenance-free as well as extremely corrosion resistant. In practice, this means that the bearings allow you to roll very quickly and smoothly due to least possible friction and with the highest possible life span. The bearings supplied by Schaeffler and used in roller skis are of top quality which also make the roller skis more reliable.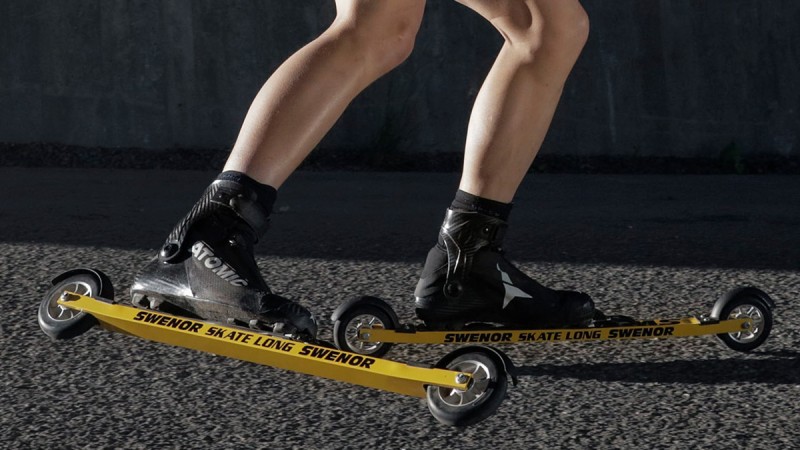 Two ski enthusiasts within the organization of Schaeffler Nordics & Baltics
Within the organization of Schaeffler Nordics & Baltics we have two ski enthusiasts who frequently go skiing: rolling skis during summertime and regular cross country skis during winter. One of them is Jonny Persson, working in our important Schaeffler Technology Center.
Sport Import is the company behind the roller skis where the high-quality bearings from Schaeffler are used. The company was founded in Norway in 1989 and has for over 30 years been a supplier of sports equipment to leading sports shops, both nationally and internationally. To be able to make skis of the absolute best performance and quality, the right components are key, and Schaeffler was asked to deliver the bearings for these products.
Another great ski enthusiast in the Schaeffler Nordic organization is the CEO, Erik Askensjö. He is in general very interested in different kinds of training and exercising, but being able to do it outside, in the fresh air, is most important for him.
Schaeffler bearings in various sports equipment
Schaeffler bearings are also used in other sports equipment such as bikes and e-bikes, scooters and skateboards as well as in several different types of fitness machines in gyms. So maybe you use and gain benefits from Schaeffler bearings more than you are aware of? Learn more about the different use cases of Schaeffler products in sport equipment.
Del side